Morning Routine
Math – We played some partner games to refresh our number sense skills.
Recess
Daily 5 – Weekend News Duotangs & Flashlight Friday
Lunch
Science – The students demonstrated their understanding of properties of materials with a sorting activity. The students had to group a variety of objects/materials based on a personally chosen classification such as sorting by texture (smooth/rough), buoyancy (sink/float), etc., and see if others could figure out their groups.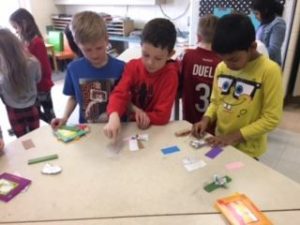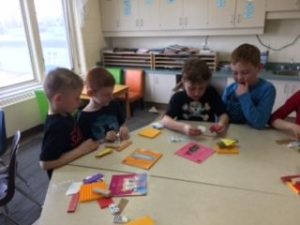 French – Mme. Jasper
Recess
Drama – The students practiced their puppet shows.
Quiet Time & Clean-Up – Emery read for us.