Morning Routine
Math – We looked at different kinds of pyramids and learned a new math centre that students can play on the SMART Board. I worked with Luke, Max, Caden, Charlie, Sidd, and Nev.
Recess
Daily 5 – Hi-5 Groups – I read with Adrita, Madi, Phil, Luke, Leica, Max, and Emery.
Lunch
Phys. Ed.
Choice Centres
Recess
Science – We did an experiment to see the water cycle in action.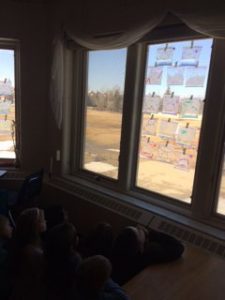 Clean-Up & Quiet Time