Morning Routine
Math – We played "Mystery Number" as a class.The students had to figure out what number was on their back by asking questions about how many 10's or how many 1's their number had.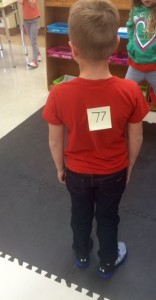 We learned a new math centre with the 100's chart based on this idea. During math centres time I worked with Maggie, Adrita, Grayson, Leica, Sam, Jiselle, and Madi on a patterning task.
Recess
Daily 5 – The students wrote in their Weekend News Duotangs and then we had Flashlight Friday.
Lunch
Social – Some students had their interviews with people from our community to find out more about their jobs. The rest of the class worked on their Social duotangs.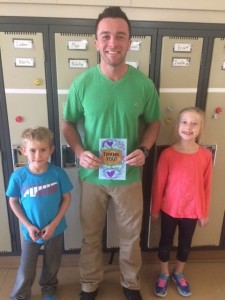 French – Mme. Jasper
Recess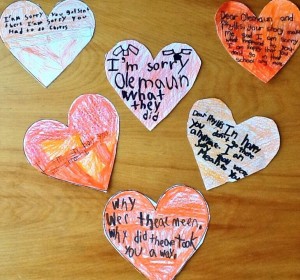 Orange Shirt Day – We learned about the origin of Orange Shirt Day (Phyllis' Story). We listened to When I was Eight by Margaret Pokiak-Fenton and talked about the way Olemaun's (the main character in the story) experience at a residential school made us feel, then wrote messages to Phyllis and Olemaun.